Are you the next addition to our team?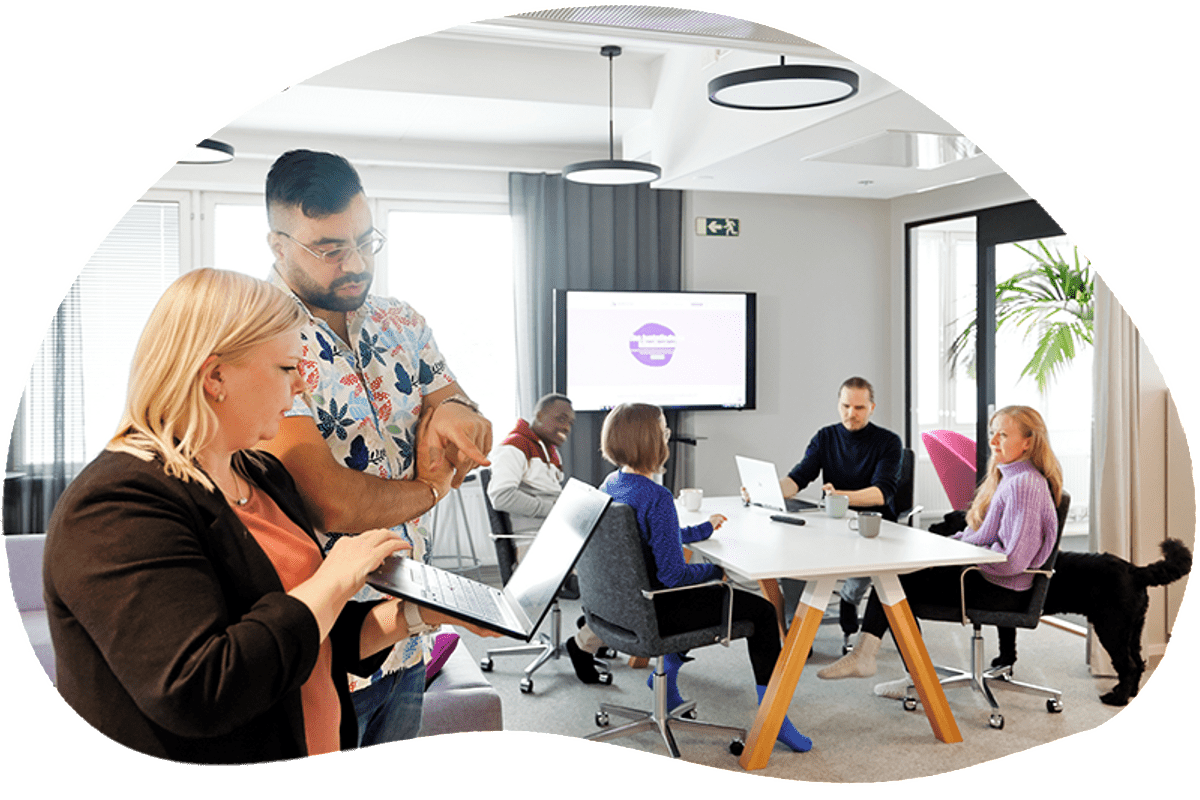 Your career starts here!
Are you the next reinforcement to our team?

You can be an experienced doer or an expert early in your career - the most important thing is your attitude and desire to develop.
Our energetic team offers you interesting challenges and the opportunity to improve your skills.

Why should you apply to Canter?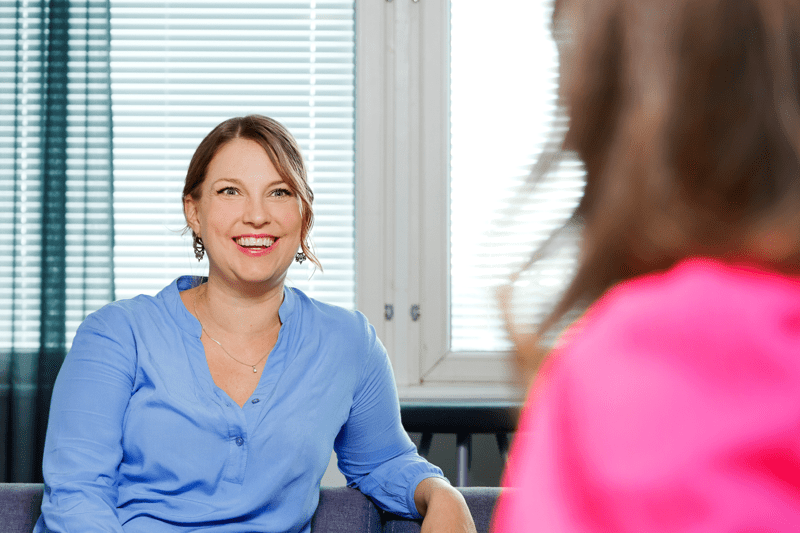 MOTIVATING CUSTOMER RELATIONS AND A STABLE FOUNDATION
Our solutions are at the heart of our customers' everyday lives and customer satisfaction is good. Our customer relationships are typically long, allowing us to get to know our customers well and understand how we can best serve them. We are a financially profitable and steadily growing company with a solid owner in the background.
CUSTOMIZATION OF WORK TASKS AND CONTINUOUS LEARNING
We encourage the deepening of competence, for example by organizing afternoons to share knowledge from one employee to another and by participating in events. Our organization is flexible, so you can expand your areas of expertise according to what you are interested in. If, for example, in addition to software development, you have passions for customer consulting, project management, team leadership, or even sales, your role can be tailored accordingly.
POSSIBILITY TO SELECT TOOLS YOURSELF
According to our CYOD (Choose Your Own Device) model, you can choose your workstation and development environment according to what best supports your work.
COMFORTABLE AND ERGONOMIC WORK ENVIRONMENT
Our modern multi-space office has facilities for group work, workshops, quiet work and customer meetings. We invest in good ergonomics.
We are located in Spektri, so there are a dozen good places to eat nearby. Our employees are entitled to lunch vouchers, and you can also cook in our kitchen!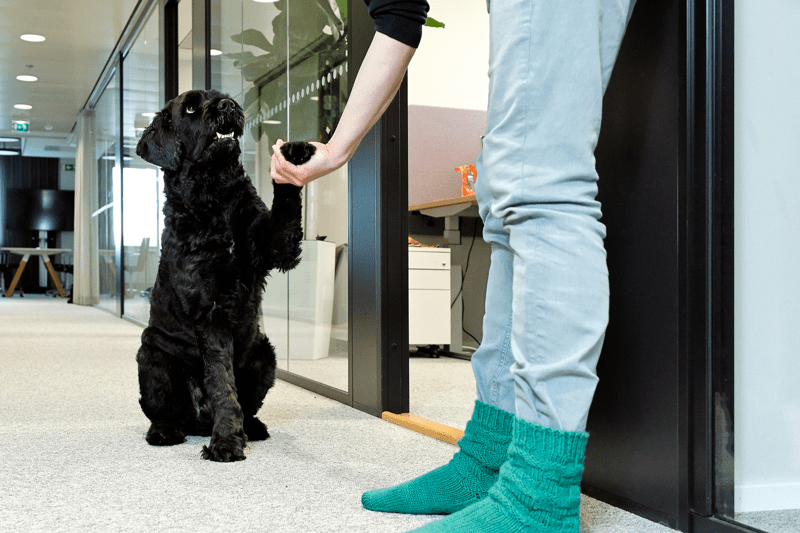 CO-OPERATION IS THE WORD!
The corporate world could be the most difficult team game in the world, the rules of which are changing all the time. Thus, work can only succeed if everyone works together to achieve common goals. Welcome to our team in which we work in a relaxed but efficient attitude!
OUT-OF-WORK WELLBEING
On the days of recreation, we have e.g. survived the room escape game, fought in the paintball gun war and tasted beer in Tallinn. Would you like to suggest where to go next?
Our employees can use Spektri's gym, showers and saunas. Everyone also receives stimulus vouchers, which offer about 6,500 different opportunities for training or relaxation. And if something happens, our comprehensive occupational health care will help you get back in shape.
As a bonus, your are welcome to join our hugely renowned band, Kettle Beast. Many of us have gone on stage with gentle encouragement without any previous playing or singing experience!
Our values
We have the courage to set goals high and the will to do everything we can to achieve them.
We are genuine and trustworthy and face others without prejudice.
We use our knowledge and skills to innovate solutions to real problems.
We are relaxed and approachable. We do not take ourselves too seriously.
This is how we enjoy our work!
The best in my work are the versatile tasks and possibility to do different kind of things with large scope.

Laura

Customer Success Manager

Canter is very caring to its customers and it feels like a family working here.

Victor

Senior Software Developer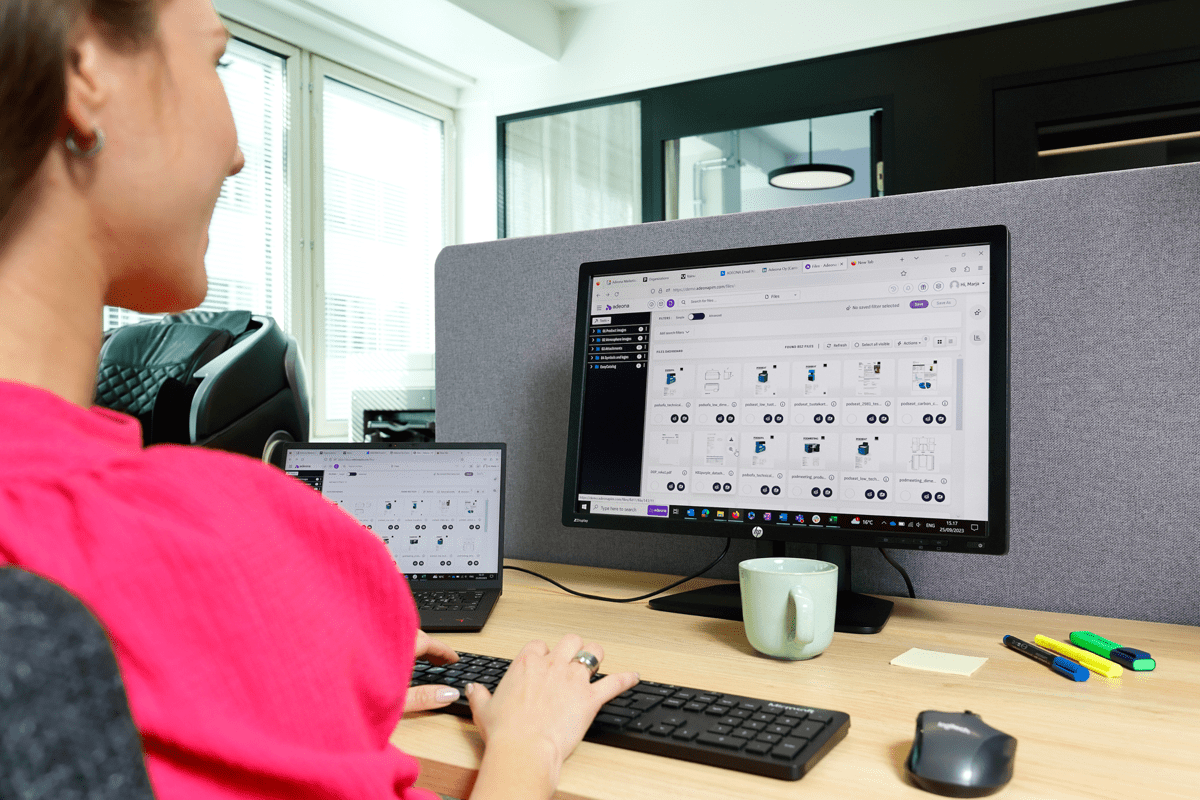 Our mission
More impressive product experiences

Nowadays, we encounter a lot of product-specific content every day through hundreds of channels.
We want to provide our customers with the means to create multi-channel product content that serves recipients well.
We also want to make it easier for everyone involved in the process to create and publish product content.